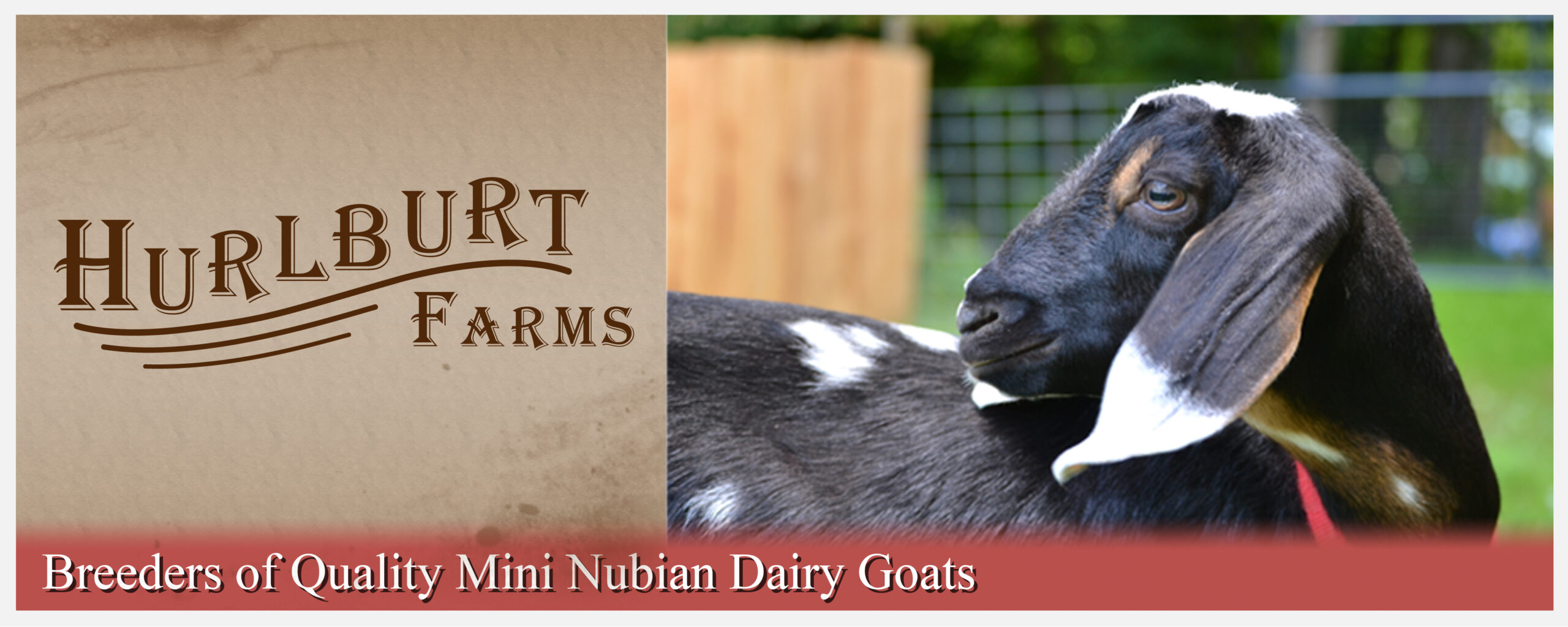 At Hurlburt Farms our Mini Nubian kids are sold in the order deposits are received. A $50 deposit will reserve your place on our list of people looking for Mini Nubians. Each $50 deposit reserves your choice of kid. The goal of Hurlburt Farms is to breed for conformation and milk production. Our herd has some very unique colors and that is a bonus.
If we don't have the gender of kid you request your deposit can be refunded or you can transfer your deposit to the following year's kids. IN ALL OTHER CASES, DEPOSITS ARE NON-REFUNDABLE. We reserve the right to retain any kids born on our farm.
Kids can be picked up as soon as they are 6 weeks old and must be picked up by the time they are 8 weeks old.  Goats bought from Hurlburt Farms will be accompanied by a registration application for the Miniature Dairy Goat Association (MDGA). (Goats sold as wethers or non-breeding stock will not receive registration applications.)
We look forward to hearing from you!
Comments / Questions:
Please let us know what you are looking for in a new Mini Nubians.