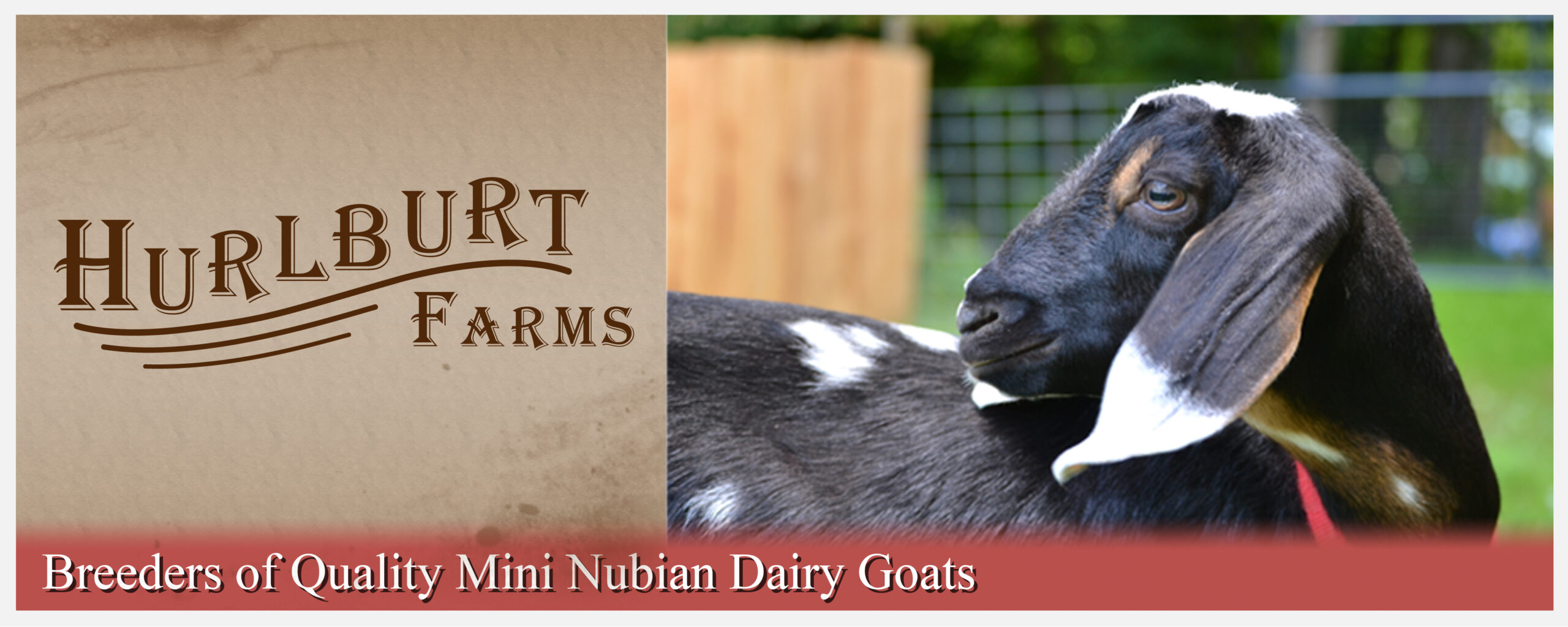 Welcome to Hurlburt Farms Mini Nubian Dairy Goats!
At Hurlburt Farms our goal is to breed quality Mini Nubian Dairy Goats to fit your needs. We are a small family farm of Mini Nubian Dairy Goats located in our beautiful valley nestled in the foothills of Armenia Mountain, a portion of the Endless Mountains in Northern Pennsylvania. We have 3rd to 6th generation doe and 2nd to 5th generation herd sires.
Age eligible herd has tested CAE Negative (we test annually). When our little ones come of age for testing we then test them.
Herd has tested G6S normal
Entire herd registered with MDGA (Miniature Dairy Goat Association)
The health of our goats is very important to us. We make available free choice organic minerals, dairy balancer, sea salt & kelp. Everyone also has Organic Apple Cider Vinegar added to their water.
We are a closed herd of Mini Nubian dairy goats. We bottle feed our babies to make the transition from our farm to your farm a little easier. Bottle feeding also gives you and the goat babies bonding time. So, put your feet up, sit a spell and take a look around. Hope you enjoy your visit to our farm and feel free to drop us a line about any of our farm babies.

Your very own Delicious Farm Fresh Milk
While you LOVE your midsize Farm Friends
MINI NUBIANS